Department of Slavic Languages and Literatures
SLA248H1. Women and Women's Themes in Ukrainian Literature. Spring 2021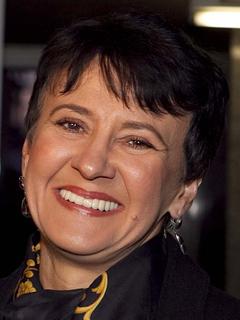 Class meets Wednesdays 1:00 PM to 3:00 PM online in Quercus.







SLA 248 examines the presentation of women and specifically women's themes in Ukrainian literature of the 19th and 20th centuries. The works studied in the course are by both women and men and are in a variety of genres (long and short prose, drama, poetry). Among the subjects covered in the readings are: traditional and non-traditional role models for women; the conflict between women's freedom and national freedom; socialism, feminism, chauvinism; sexuality and emancipation. Among the authors to be considered are Lesia Ukrainka, Olha Kobylianska, Marko Vovchok, Oksana Zabuzhko. All readings are in English.

Prerequisite: none

---
Graded course requirements:

Concluding test
April 7, 2021
20%
Term Paper, 5–6 pgs.
April 7, 2021
25%
Assignment 1
February 10, 2021
20%
Assignment 2
March 17, 2021
20%
Attendance and Participation
Weekly
15%
Term papers are due directly after the last day of class, April 7, 2021 but no later than midnight April 18, 2021. Papers are to be 5–6 pages, typed, double spaced, and in English. Papers are to be written on topics approved by the instructor.
Assignments are brief essays of approximately 600 words (less than two pages) due on the days indicated on the schedule. Topics will be given a week in advance.
Plagiarism is not just a mistake, it's cheating. Don't do it. You will be VERY SERIOUSLY punished. Here's how to avoid it.
---
---
---